Q4 2023 Software Release
Release Date
September 28, 2023.
Workspace Request
ImmPort users can now request for a private workspace online.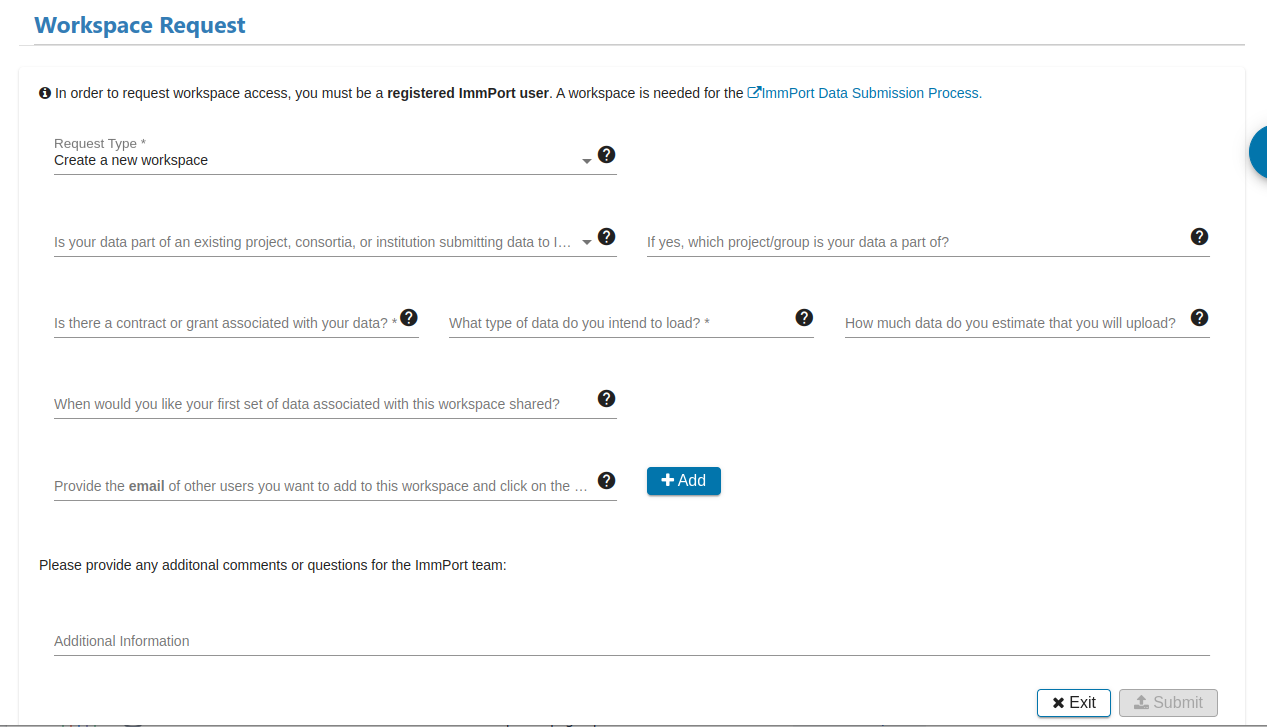 Create a new workspace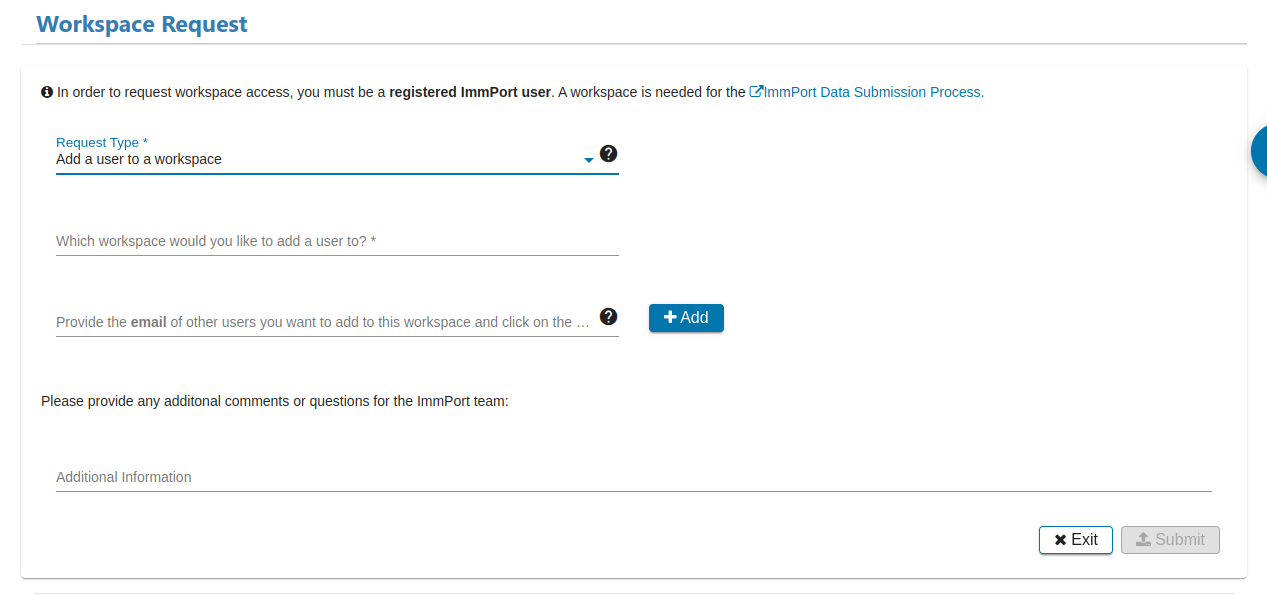 Add user to a workspace
HAPI FHIR Server
ImmPort HAPI FHIR server is now online.
The ImmPort HAPI FHIR server allows users to search and download all shared data sets released in DR49, August 2023, through FHIR resources.
Please note that, for each data set, the data available through the ImmPort HAPI FHIR server is limited to a subset of data elements mapped from the ImmPort Data Model to R5 FHIR resources. Please refer to the ImmPort Shared Data and Download portals to search and download complete data sets. Additional FHIR resources will be available for search in future releases of this tool. For more details on FHIR-ImmPort mappings, and on using the HAPI-FHIR Server, please review this documentation on the ImmPort FHIR documentation site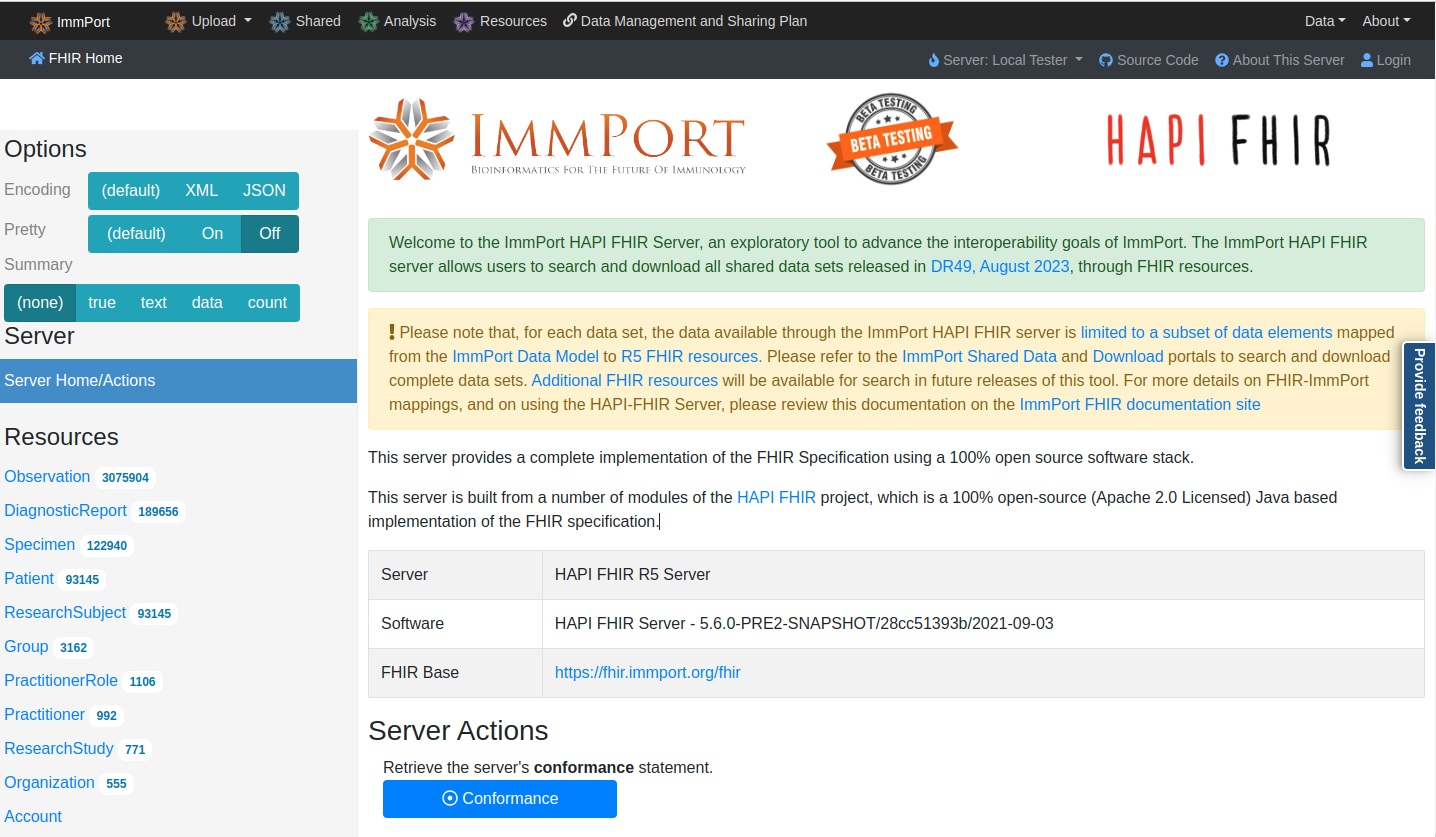 ImmPort HAPI FHIR Server